An aggrieved mother has decided to share her plight with the world. Her little baby has been found to have two holes in her heart, and she has resorted to seeking help from the public in a bid to try to save her child's life.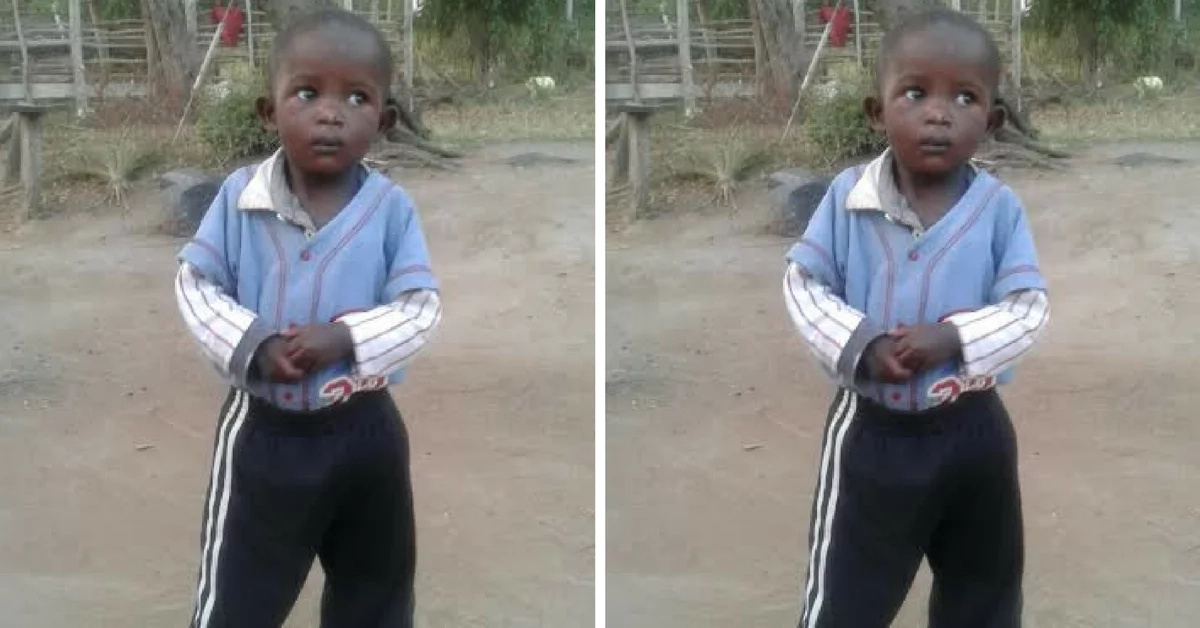 The woman who addressed herself as 'Mama Emily', narrated her heartbreaking story below:
It's me again, Mama Emily. You might not remember me now, but when I mention my little girl's name and also mention what she goes through, you might really remember me.
I've been talking to you for about two years now, knocking on all doors, visiting home after home, trying to set up appointments with politicians and wishing that someone who is someone on one of our big Television networks will come to my aid.
Emily, my little girl, has had her face splashed across the Internet for a while now. You might think it's because she's some TV star or something. You might think it's because she's been on billboards or adverts or something. You might think it's because she's endowed with some special talent or has performed at State House or something.
But no, Emily hasn't been all over the Internet for those esteemed reasons (I wish she was), Emily has been all over your faces because she's been suffering silently for over two years now.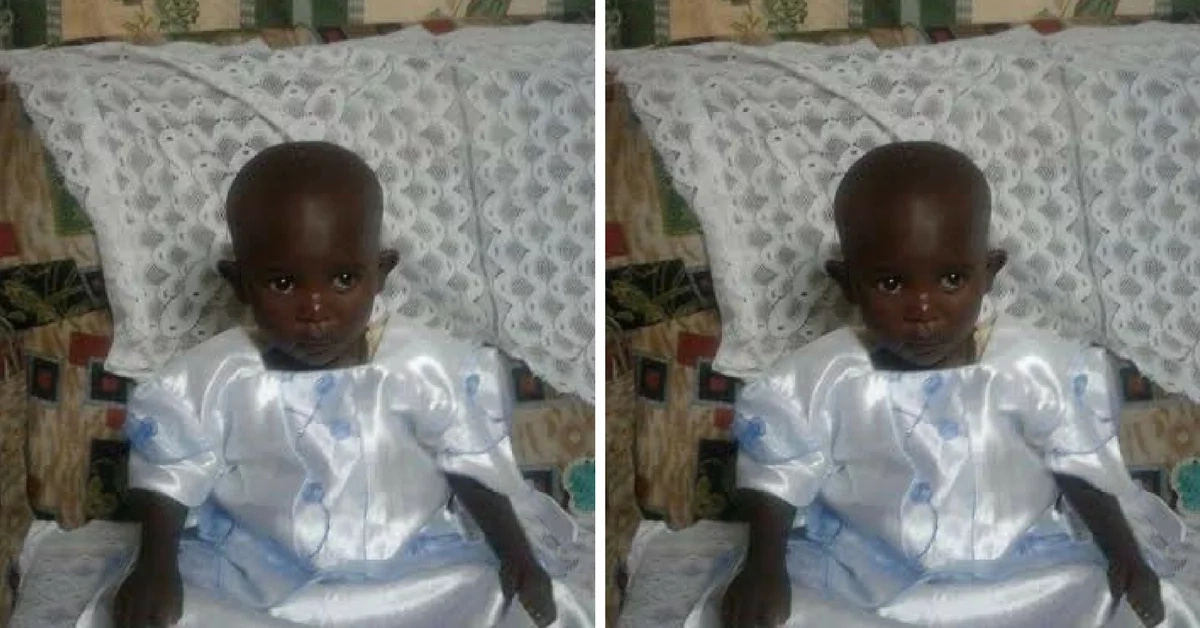 READ ALSO: 13-month-old Michelle Sam dies after heart surgery
Little Emily can't move like any little girl her age can. She can't eat or breathe like any little girl her age can. She can't play or laugh or run around like any little girl her age can. Little Emily has two holes in her heart. A condition doctors from Kenyatta Hospital and Hurlingham told us is called Type 1 Truncus Arteriousus.
That's a big, horrifying word for any parent to hear. Even more heartbreaking to learn that the word is associated with their little girl who is barely old enough to talk. But that's the situation we are in, that's where my family is... That's what our little angel suffers from - Type 1 Truncus Arteriousus.
If I was some famous singer or TV star or newspaper writer or social media bigwig, I'd probably have reached enough people to come to my aid and easily help me offset my Angel's bills and bring her back to health, but I'm none of all of those distinguished things. I'm a peasant, a woman married to a jobless man with four other children and who sells vegetables in Kisumu.
PAY ATTENTION: Get all the latest gossips on NAIJ Gossip App
On a good day, I can make a decent profit enough to feed my family and see them off to sleep with full little bellies. And on a bad day for me, Baba Emily may come home with some little cash he made at a construction site.
Our finances are so meagre, so scarce, we can hardly buy ourselves new clothes as often as we would like. Or even a afford a little weekend outing to, let's say, Lake Victoria, for a boat ride or something. Now, imagine people like us being asked to fork out as much as Ksh 1.5 million for our little girl's surgery in India!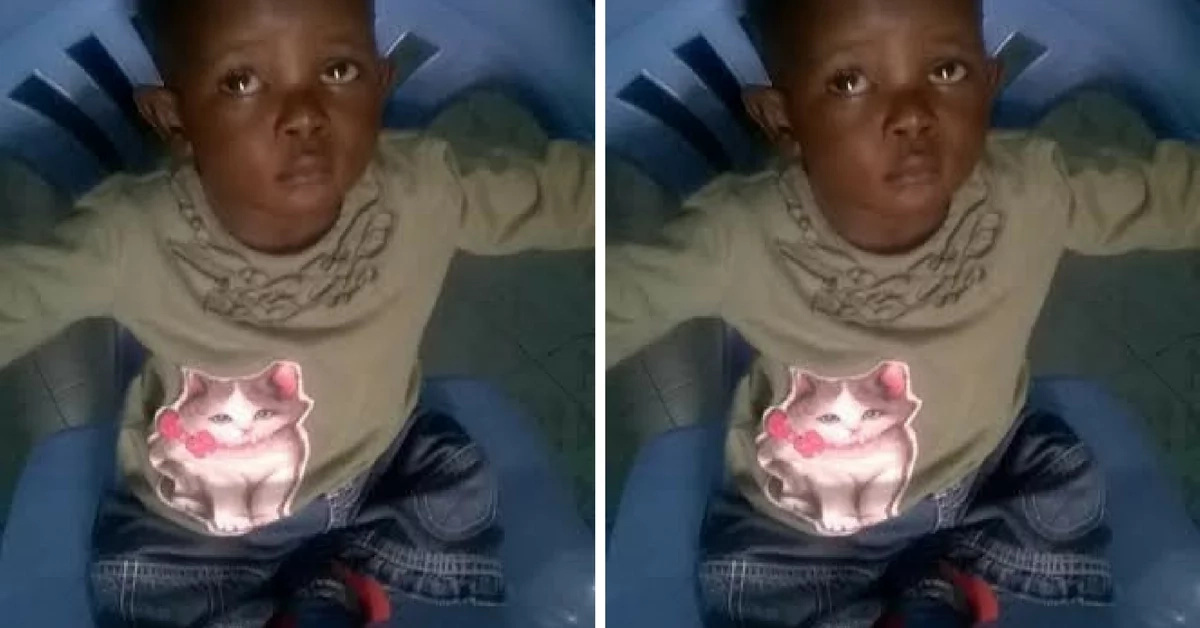 That's like asking us to sign a death clause. It's improbable. It's beyond us. Even beyond anyone we know. You know the saying "your circle is as good as you are", and trust me, our circle hasn't done any better.
We have rushed little Emily to clinic after clinic. We've endured horrific nights of watching her lose her breath, faint away, act dizzily, pass out, vomit her food, struggle to smile, battle with her speech and collapse on the floor.
Trust me, those nights have been horrific, horrendous, terrifying. Her frail, childlike tears break me into a million little pieces. But what do we do!? Love alone can't heal. Parental worries alone can't fix a hole in the most important organ of the body.
Still, in our deep nightmares, we need to raise the said amount and actually take this little kid to some foreign hospital theatre for hours of lip-biting surgeries. I've prayed harder than a mother can. I've made visits to anyone and everyone I know. I've tried texting strangers and politicians. I've approached people and knocked on doors I normally wouldn't have the courage to in another life. Some of them were positive, most, not very positive.
READ ALSO: Beggar who wept after seeking help from sick woman has been adopted
I've even had friends talk to Gospel artist Bahati to intervene. And he sure did. I've tried media houses and blogs and websites. Some let me in, others locked me out, Ghafla and Tuko.co.ke have been tremendously supportive. Tuko alone has helped me raise as much as Ksh 200,000.
And Bahati helped me get some Ksh 60,000. Still, Little angel hasn't reached the climax. She still hasn't reached the limit. We are still lagging behind. Some Ksh 800,000 less than required. Even a million, I dare say.
Dear readers, as we enter this cherished Christmas holiday, a holiday traditionally known for giving and giving and giving, a holiday traditionally known for massive spending and wastefulness and excessiveness, I ask you, would you please make me part of your Christmas plans? Would you please fix me somewhere? In your Christmas plans? In your festivity plans?
READ ALSO: Man "weds" his critically sick daughter
Kindly, help me bite a piece of your Christmas cake. Throw me some crumbs please, if not the whole bread. I ask you humbly, to please find it within yourselves to share something little with me this Christmas. Help me reach my target and please help us smile again as a family.
My Christmas won't be as crazy as yours will probably be. We won't be traveling or having all those drinks and foods and outings and trips to the malls and markets and beaches. She won't be having that sort of pleasure.Wish we could do so too but little Emily doesn't know it's Christmas, neither do I. All I know is; It's yet another day, another struggle and another pain.
READ ALSO: 9 reasons why healthy living is so important
Watching little Emily look up at me, wondering why she's so tiny, wondering why she never adds weight, wondering why she never moves, wondering why she breathes with so much difficulty, wondering why we are always in clinics, wondering why she never seems to grow and wondering when she's gonna jump around and smile because it's Christmas.
But if there's anything that will settle my heart and bring back a little cheer into our little house, it's your kind hearted donation. Please, I ask of you kindly, to donate to Little Emily and take her to a surgeon's bed abroad. Here's the simple process...
To DONATE TO BABY Emily kindly use the M-PESA Paybill Number Medical Paybill No. 317111
How to Donate & Save the Life of Little Emmy :
• Go to M-PESA Menu
• Select LIPA NA MPESA then Pay Bill.
• Enter Paybill No. 317111
• Enter Your First Name as account Number
• Enter Amount e.g 10 Bob
• Enter your M-PESA PIN
Also,you can donate via Emily's special medical BANK account which is Acc number: 10131301000369 Emily Atieno Adongo Medical Account. Bank is CONSOLIDATED BANK. You can also reach and donate directly to her uncle, Kennedy Omondi directly via 0728629726. He's in Nairobi coordinating the efforts. We're deep in some village in Homa Bay, Kisumu.
Kindly make her Christmas Holiday worthwhile. That's all she asks. That's all we ask. Have a Blessed Christmas and New Year Holiday... We won't be partying hard and eating much and drinking a lot and making too much merry. Ours will just be another quiet and silent, dark weekend. But if the Lord touches you,then kindly light up our Holiday for us.
Blessings.
Love,"
Chai!
Source: Naija.ng