- President Donald Trump met Pope Francis in Vatican City today (24th May 2017)
- The two exchanged firm handshakes, special gifts and then held private meeting
- Also present during the crucial meeting was US First Lady Melania Trump
- Among the issues discussed at length was peace in the world. But there was more
US President Donald Trump and Pope Francis met on Wednesday in the Vatican City during Trump's 1st foreign presidential trip.
The president, who was accompanied by First Lady Melania Trump, was warmly welcomed at the Pope's palace where they held a private meeting before he emerged to talk to the press.
"It is such an honour…It was a great honour. Thank you very much," President Trump could be heard saying as he exchanged firm handshake with the jovial-looking Pope and as they posed for photos.
READ ALSO: Acting President Osinbajo, former VP Sambo, disagree over Zaria water project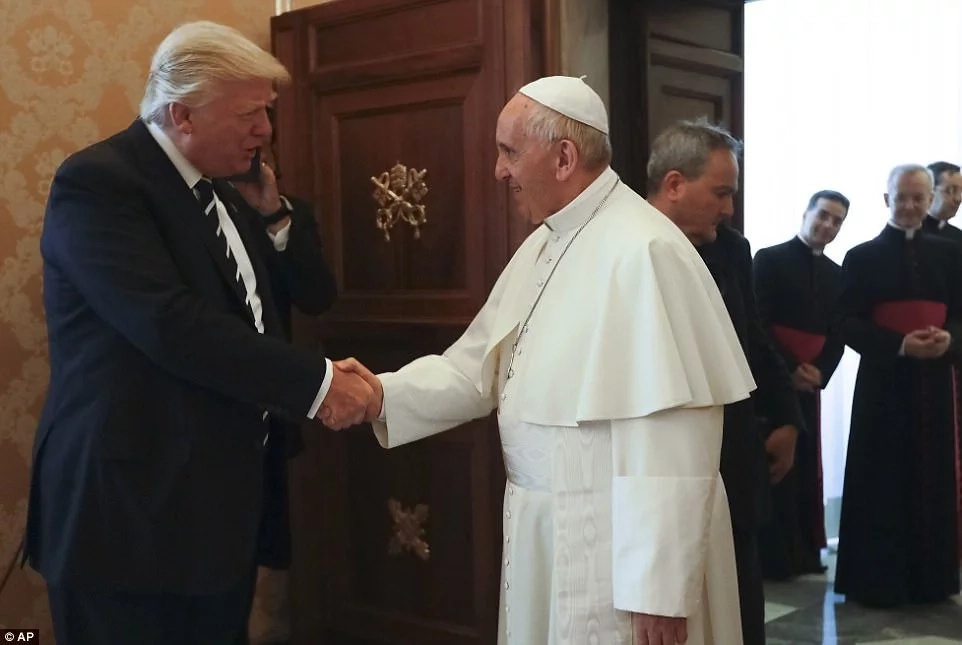 The two powerful leaders then grabbed seats in Pope's study room where they reportedly discussed some pertinent issues, including how to bring lasting peace in the world.
Though most of what they discussed remain private, the Vatican revealed in a stamen that the two leaders talked about, among other things, freedom of worship and that of conscience and joint commitment in favour of life.
The Pope, according to the Vatican, also expressed intention to work closely with the American leader on matters of immigrants, health care, and education.
READ ALSO: Ooni of Ife remembers mother's lessons on International Children's Day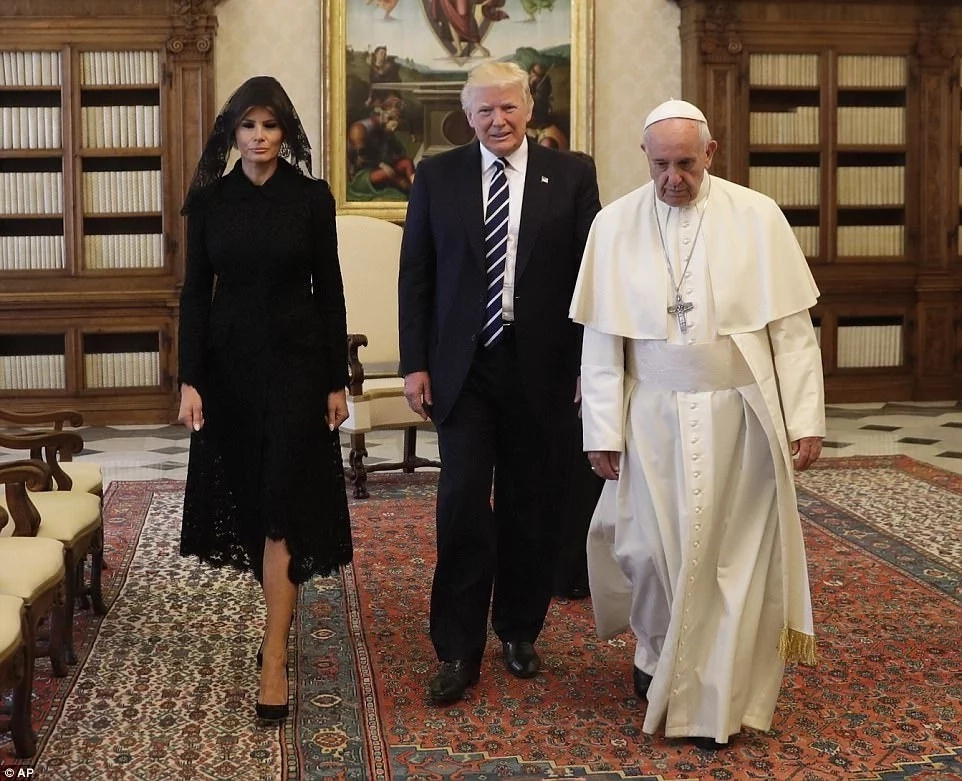 President Trump, on his part, shared with the press that they had a wonderful meeting and he was grateful that it took place.
"It was fantastic guys. He is quite something and it was a huge honour to meet him today," Trump reportedly said as he commented on his meeting with the Pope.
The president, however, dodged a question on whether or not they also talked about issues to do with global warming, which has increasing become a subject of concern in the recent past.
The meeting between Trump and Pope Francis comes after the US leader visited Western Wall in Jerusalem two days ago.
Watch video of of President Donald Trump meeting Pope Francis:
Watch the video with acting President Yemi Osinbajo:
Source: Naija.ng