- Diamond has been accused of cheating on Zari with a model Hamisa Mobetto
- The singer's mother defended her son in a radio interview saying she only meets and knows Zari who is Diamond's wife
- Diamond made speculations on social media of his marriage being in trouble
- The singer also flipped the script saying Zari cheated on him
Diamond has been on the limelight for cheating allegations but his mother has come out to defend him. The bongo star who has two children with Zari Hassan, was accused of cheating on her with model Hamisa Mobetto. To defend himself, he shared photos indicating that Zari was cheating on him as well.
READ ALSO: Photos of house owned by rich kidnapper
All has not been well in the marriage of Daimond Platnumz and Zari since the death of her ex husband, Ivan. After allegations of Diamond cheating circulated online, the singer also posted a photo indicating that Zari was cheating on him. An annoyed Zari responded to the accusation.
NAIJ.com earlier reported how two of Zari's kids might not be for Diamond based on photos that share striking resemblance with her ex husband, Ivan.
READ ALSO: Popular jeweler gifts fiance brand new Mercedes
Defending Diamond, his mother cam out in an interview saying her son wasn't cheating and the only lady in his life she was aware of was Zari. To this effect, Diamond shared a photo of himself and his mother calling her the real woman in his life.
However not before accusing Zari of cheating on him on his social media page. He said: "The reason why sometimes I prefer being a player than a committed loyal man.."
An annoyed Zari then responded, defending her integrity.
The couple have since then show that all is not well in their marriage. Diamond has however, since taken his accusatory post down.
Zari is said to have moved out and currently leaving in her late husband's house. However, Mobetto, the video vixen in his video Salome, gave birth recently and rumours say it could be Diamond's.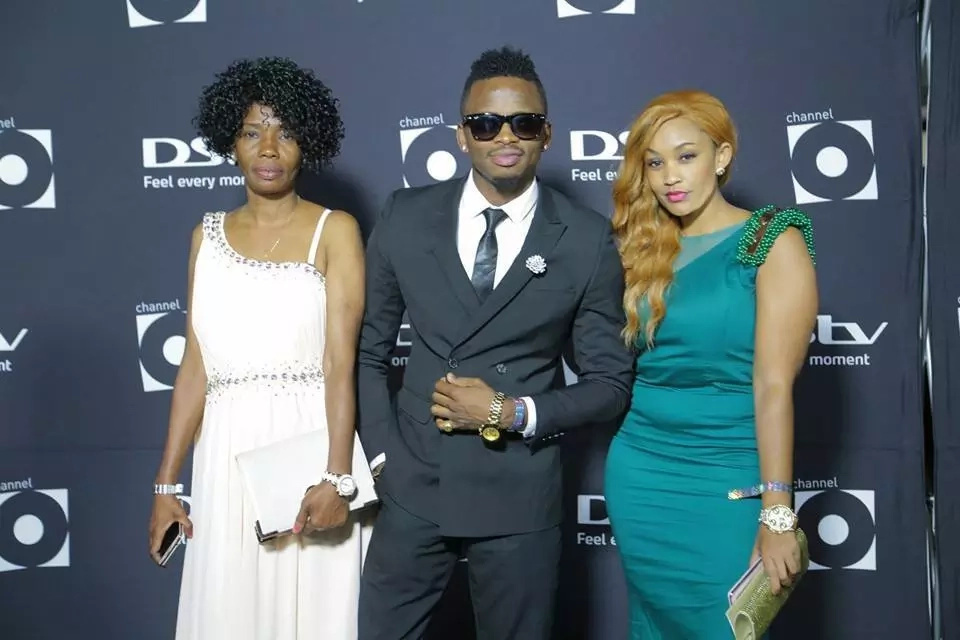 PAY ATTENTION: Read best news on Nigeria's #1 news app
Watch NAIJ.com on who tells more lies between men and women:
Source: Naija.ng