- Cookie Miller once weighed 108kg
- She was diagnosed with pre-diabetes
- She started exercising and shed 45kg
A woman from New Orleans in Louisiana, US, once weighed a heavy 108kg. It was at this weight that she was given a pre-diabetes diagnosis.
While Cookie Miller recalls feeling "unhealthy, unmotivated, sick and sad" at the time, she decided to turn her life around through exercise and healthy eating.
READ ALSO: Meet beautiful 22-year-old lady who is a Special Assistant to Edo state governor (photos)
She is now proud to show off her stunning transformation for the world to see. She now weighs a healthy 63kg after having lost a whopping 45kg.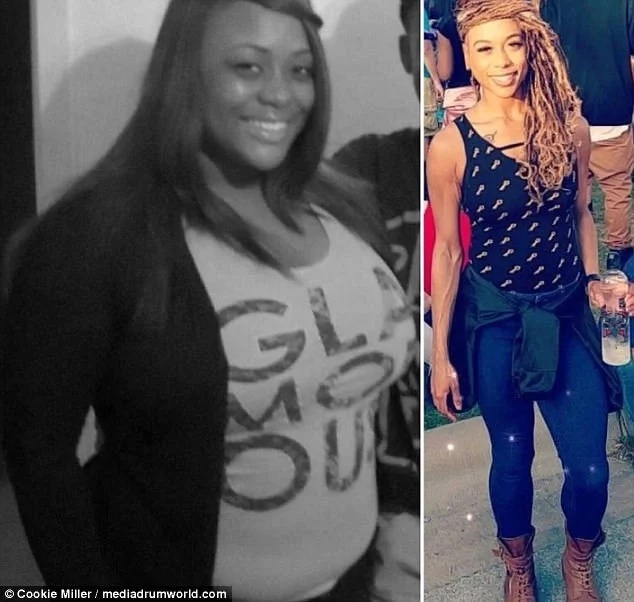 In an interview, Cookie said: "Not only was I physically heavy, I felt heavy emotionally. I felt everything that I was; unhealthy, unmotivated, sick and sad."
She added that eating unhealthy food, which is part of the culture of where she is from, was the main cause of her weight gain.
READ ALSO: Wife of LASU lecturer who was pregnant for a bricklayer welcomes baby girl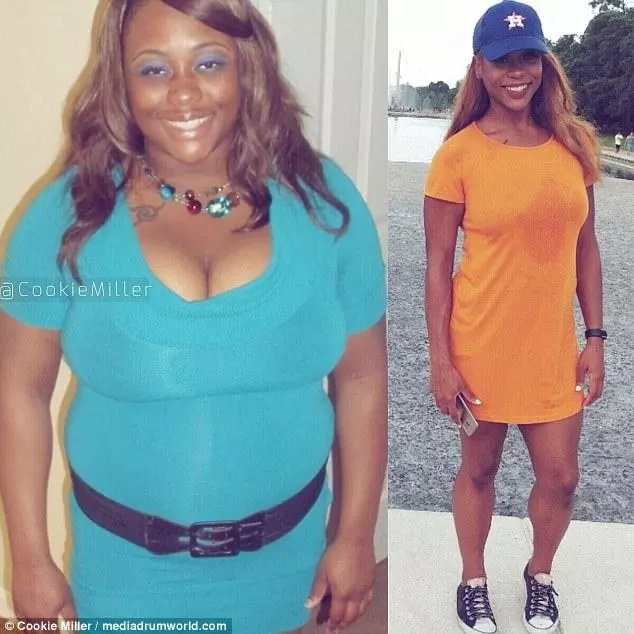 In addition to her pre-diabetes diagnosis, she also had Acanthosis Nigricans, which occurs when dark patches of skin appear on the neck, in the armpits or groin. It's often an indicator of obesity or diabetes.
PAY ATTENTION! Never miss a single gist! Download Naij.com news app for android
Cookie was however determined to change her lifestyle. She got a gym membership, took fitness classes and watched what she ate.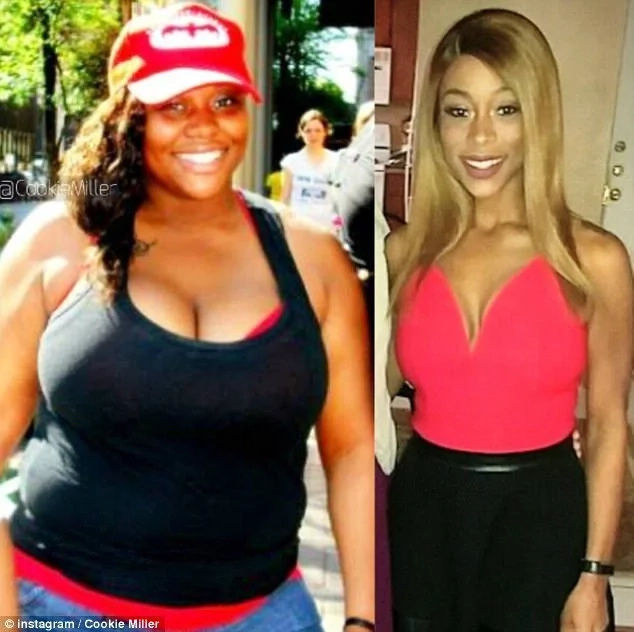 She is now proud of her amazing transformation. She even quit her corporate job to become a fitness instructor and has a significant following on YouTube of 23k followers.
She said: "I am so confident in who I am now. I know that I am strong because of the challenges I overcame to get to this point. It's such a confidence booster."
Want to lose weight just like Cookie did? Watch the video below of NAIJ.com sharing amazing weight loss tips:
Source: Naija.ng