It is now obvious that there are no more underdogs in African football.
This was confirmed during the 2012 Afcon which was co-hosted by Gabon and Equatorial Guinea, and won by least expected Zambian team.
The 2013 edition which was kick-started last Saturday in South Africa promises to spring more surprises.
Therefore, it will not be out of place to say that every team that qualified for the tournament is a favourite to win the coveted trophy.
This could also explained why almost every team have been talking tough on how prepared they were for the competition.
Burkina Faso team have vowed to put up the fight of their lives when they tackle the Super Eagles in their Group C opener. Their French-born coach, Paul Put, has said that they were in South Africa to compete amongst the top teams on the continent.
"We will fight the fight of our lives against Nigeria. We are here to compete and every game, for us, will be a fight", said Put.
He also said that he was not going to be deceived by talks on Nigeria coming to the tournament with inexperienced players or young players, stating that "the name Nigeria is big and for us, we have to give them a big fight. We will do everything to win the first game".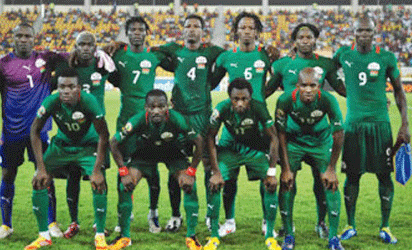 Agreeing with the Burkina Faso's coach, Nigeria's handler, Stephen Keshi has maintained that: "We have equal chances with all other participating teams. We respect our opponents but it will be good we start with a win."
Nigeria is drawn in group C with Zambia, Burkina Faso, and Ethiopia. Nigeria will take on Burkina Faso in their first Group C game on Monday in Nelspruit, South Africa. The match is billed as the second match of the day and kicks off at 7pm (Nigerian time).
Do you agree with Put? Does big names still count in tournaments like this? Do you think Super Eagles have what it takes to win this match? What are your predictions?
Source: Naija.ng